Summer Events in Central Vermont
Many would argue that summer is the best season in Vermont. Even though a case for every season, it's hard to argue with gorgeous weather (escape the humidity and visit our magical land where the average high in July is just 83!), long summer evenings, front porch living, and dips in the swimming hole. But summer in Vermont also means fun, festive, and unique events. There are so many to choose from here in the MRV as well as our neighboring communities throughout central Vermont!
Summer events in the Mad River Valley start now, with the first Waitsfield Farmers Market on Saturday, May 14. Held every Saturday through October 8, this vibrant market is packed with a unique collective of Vermont farmers, makers, bakers, and shakers, right in the heart of the Valley. Stop by to enjoy local produce, plants, maple, honey, eggs, meats, cheeses, baked goods, liquors, prepared foods, art, crafts, and more.
For even more arts in the Mad River Valley, the Green Mountain Watercolor Exhibition takes over the Red Barn Galleries at Lareau Farm from June 19 through July 23. From July 31 to September 4, the Galleries are transformed into the Big Red Barn Art Show with pieces from artists throughout the area in all mediums. The art then goes outdoors, with the Vermont Plein Air Festival, a unique three-day painting event for artists and art aficionados alike to gather outside throughout the valley and paint or see art in the making.
The more active endeavors in the Mad River Valley start with the Mad Marathon, which comes through town on July 10 with options for a half or full marathon or relay. Bikers are welcome to join in the Green Mountain Stage Race on September 2 through 5, the largest Pro/Am stage race east of the Mississippi! Both race routes wind through the Valley's communities, with breathtaking views of the Green Mountains, challenging rolling hills, and picture-perfect views of covered bridges, historic barns, and cows.
Whether you want active or relaxed events, or something in between, learn more about these and other events at madrivervalley.com.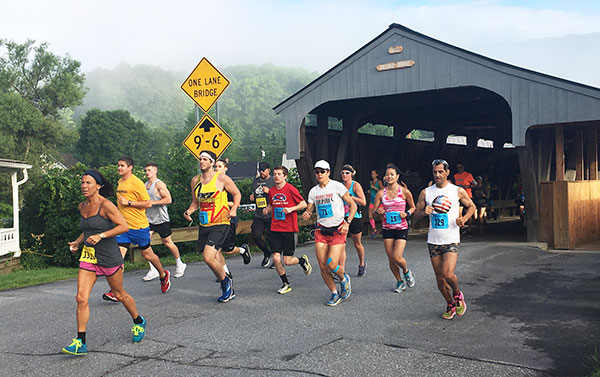 Runners at the Mad Marathon in the Mad River Valley, photo by Chris Keating
Waterbury's summer events kick off during Memorial Day weekend and the fun continues through Labor Day and beyond!
The first Waterbury Farmers Market is on Thursday, May 27 and the Concerts in the Park begin the following week, making Rusty Parker Memorial Park the place to be on a Thursday evening in Waterbury. The market runs through September 8 and concerts through August 25, so shopping, dinner, and a show can be your weekly summer routine.
Get a jump-start on your Fourth of July festivities with Waterbury's Not Quite Independence Day (NQID) celebration on June 25 with a classic parade, concert, fireworks, and more.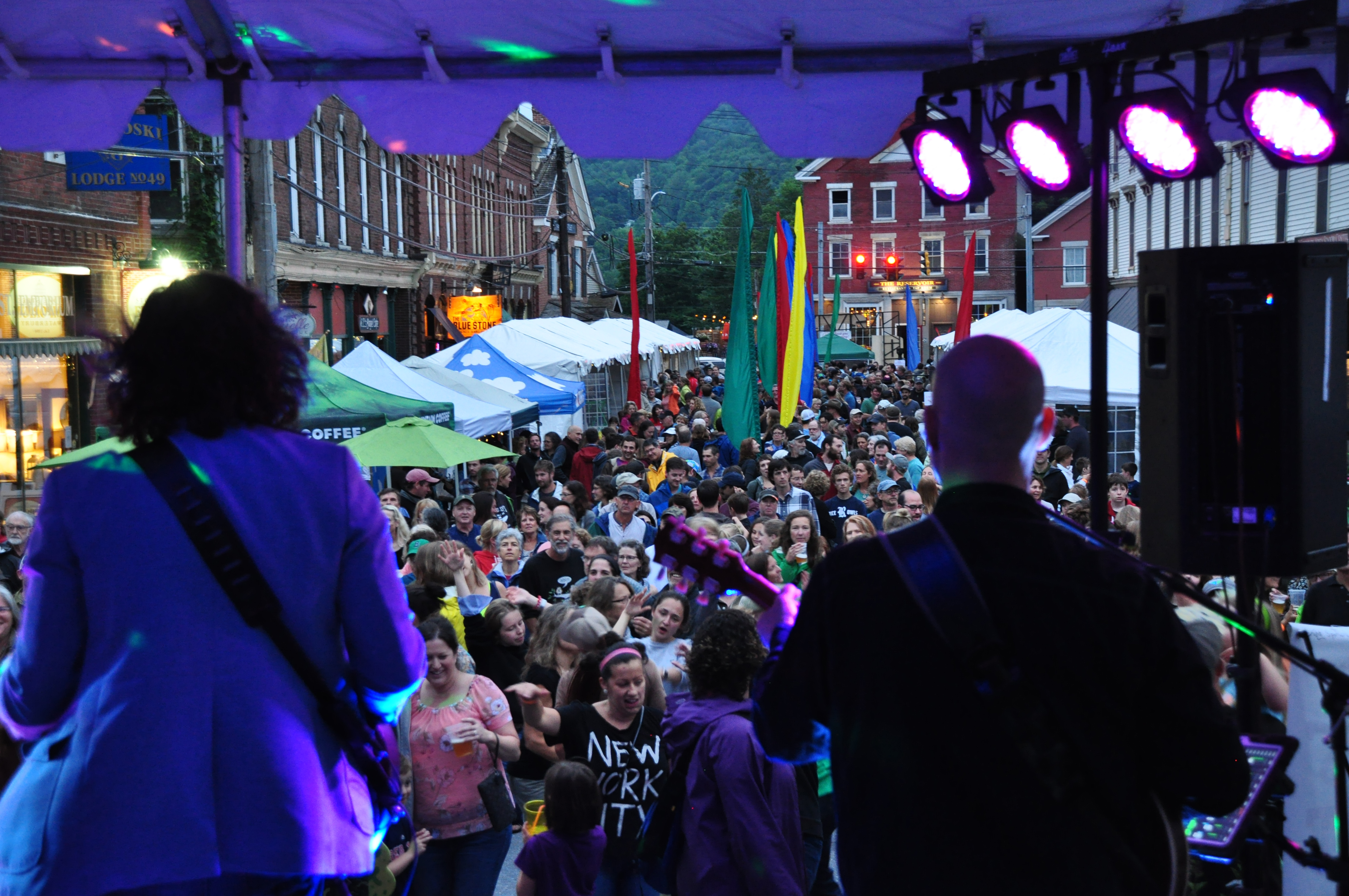 Friday Night Block Party at the Waterbury Arts Fest, photo by Heather Glenn
On July 8 and 9, the town is transformed with Waterbury Arts Fest, a two day celebration of music, food, and all things art. Vermont's beloved band The Grift will headline the Friday Night Block Party and the beer garden and food trucks will help you dance the night away. Saturday's Art Market will host over 100 booths of artists, crafters, and makers in all mediums, plus food trucks and live music and dance performances throughout the day.
The Vermont Antique and Classic Car Show returns to Waterbury August 12 through 14. The car parade through downtown Waterbury is always a treat for spectators and visitors are welcome to view the entries for the 30+ judged classes, vintage fashion contest, flea market, car corral, street dance, and more.
For more information on these events and other great activities happening in Waterbury this summer, visit discoverwaterbury.com.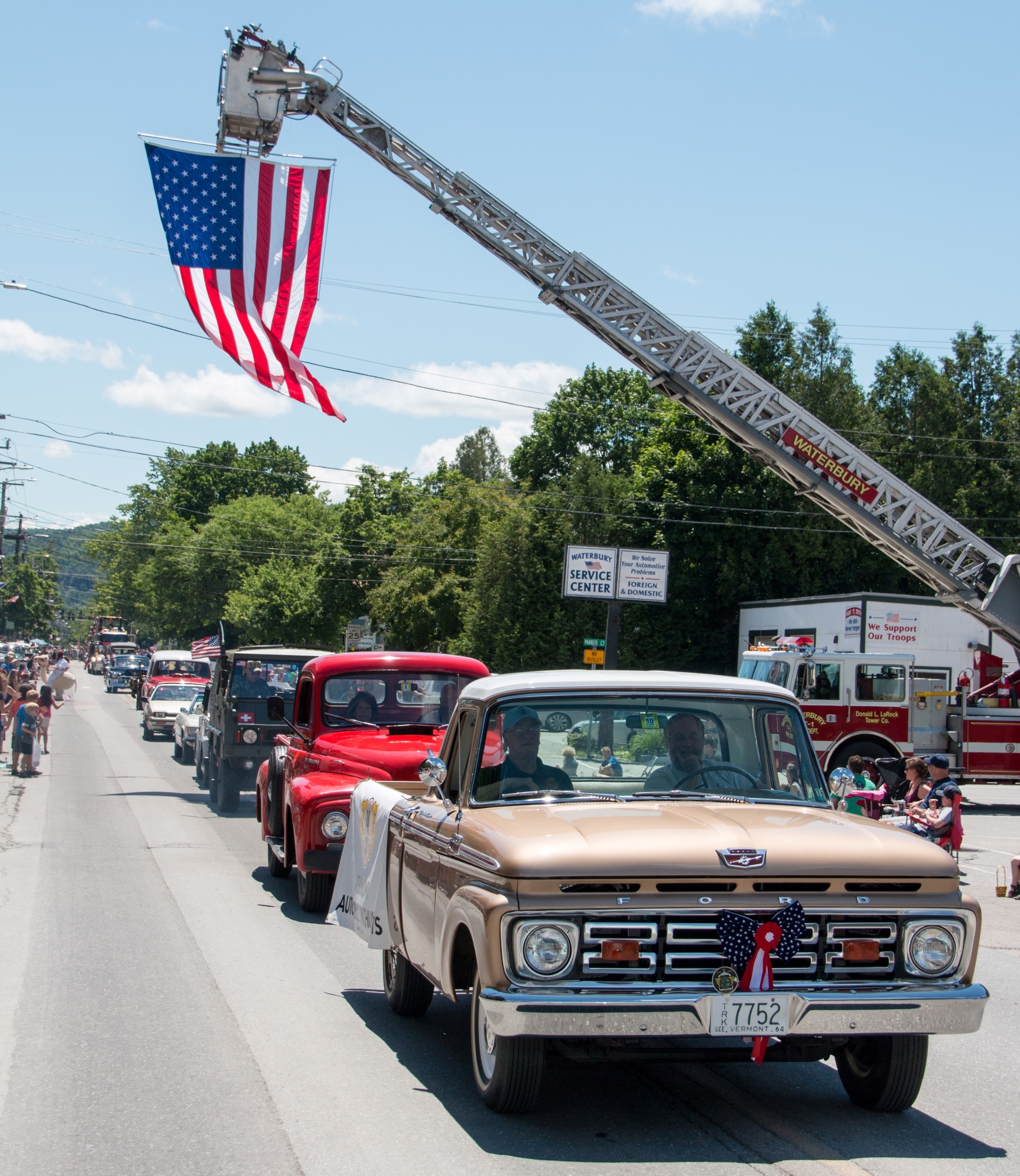 Vintage cars in the NQID parade, photo by Heather Glenn
Summer in Montpelier means a jam-packed schedule of events, each of which are a beautiful reflection of our community.
July 3rd is the Capital City's largest festival of the year, the July 3rd Independence Day Celebration, with a full day of activities taking over the town. The fun begins at 2 pm with the Food Truck Festival and the FamilyFest on the State House Lawn featuring a series of fun family-friendly performances. The Montpelier Mile Road Race begins at 6 pm and kicks off the Parade! After enjoying the Parade, join us on the State House Lawn for a performance by Raised on Radio. The night is capped off by an epic fireworks show, presented by NorthCountry Federal Credit Union!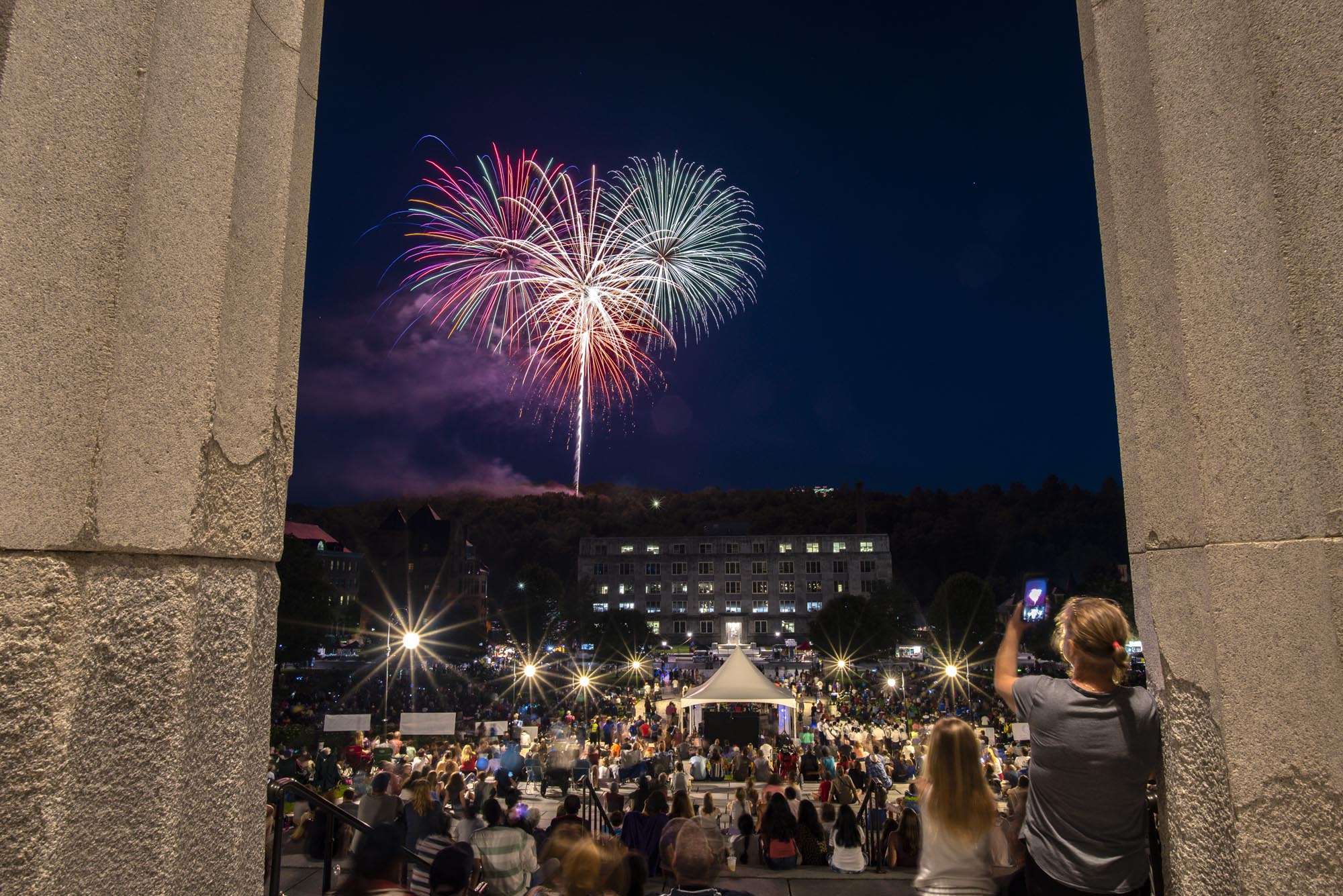 Fireworks at Montpelier's July 3rd Celebration, photo by Glenn Russell
The Taste of Montpelier Food Festival, presented by Hunger Mountain Co-op, is Saturday, September 10. Taste will bring the best of Vermont's culinary scene to the heart of the Capital City. Stroll the streets of Montpelier and enjoy a taste of our amazing restaurants, food truck favorites, and artisans showcasing the best Vermont food products! The State Street Festival Grounds features one-of-a-kind street performers, a cocktail garden hosted by Barr Hill, and more! Free admission.
For information on these and many more summer events in Montpelier, like the Do Good Festfeaturing a free concert by X Ambassadors, the Point to Point Ride and Run to End Hunger, and the Brown Bag Summer Concert Series, visit montpelieralive.org.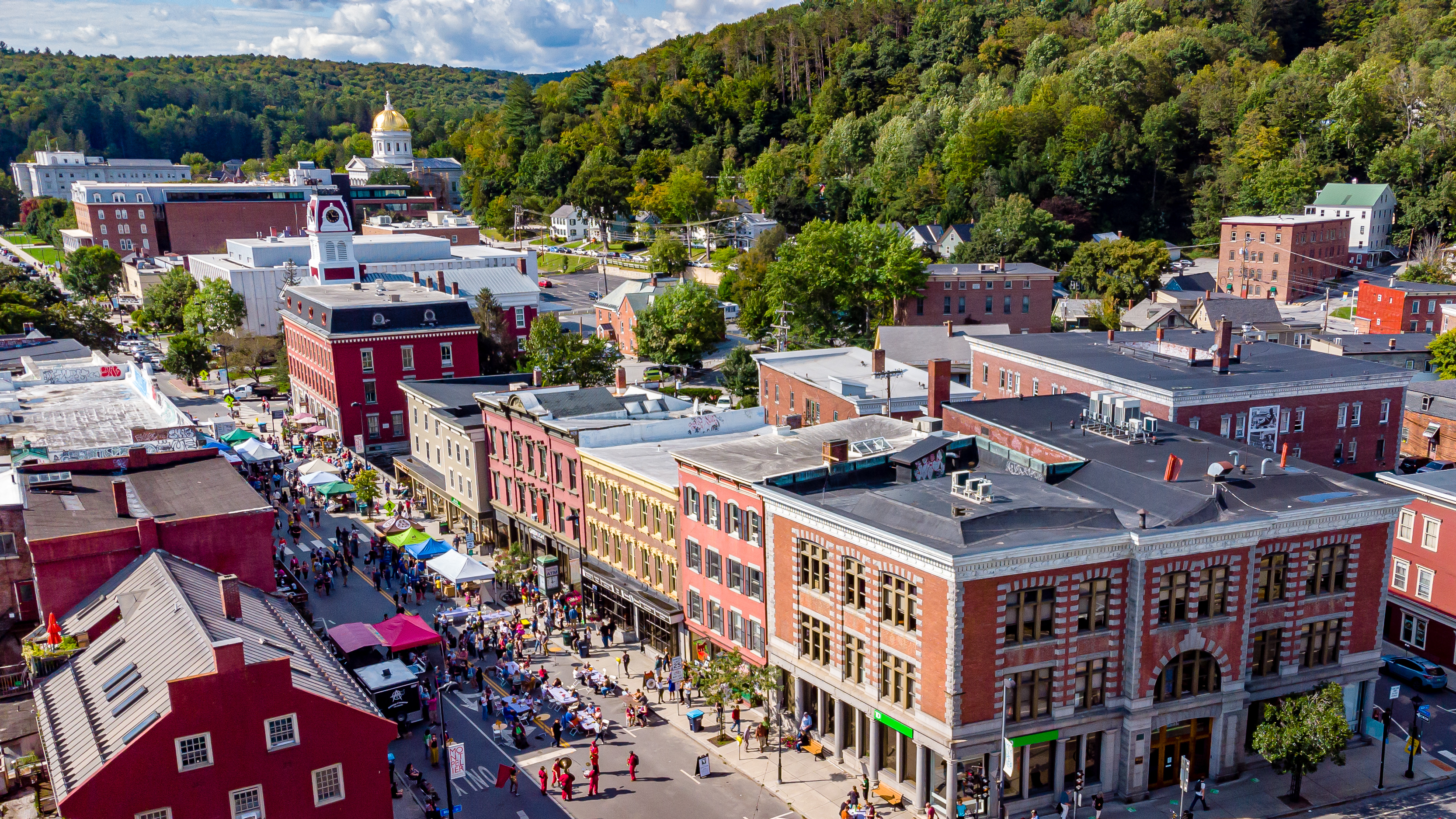 Aerial view of the Taste of Montpelier Food Festival, photo by Paul Richardson
Stowe is an international tourist destination, and home to many signature events.  Stowe Vibrancy's event season kicks off with the Best of Stowe in Stowe Village on Saturday, May 28th, and runs through to December each year. The Best of Stowe showcases Stowe's restaurants, artisans, and merchant vendors in the Village of Stowe including a live performance from 12 pm – 2 pm by international jazz artist Ray Vega, backed by Vermont Jazz Trio.
On Tuesday, May 31st, Stoweflake Mountain Resort is calling all newcomers to Stowe! Newcomers' Night will feature area businesses and organizations on site from 5 pm – 7 pm to offer a wealth of information and opportunities for new arrivals to Stowe to connect and get involved.
No Vermont town is complete without an Old Fashioned 4th of July! In partnership with the Town of Stowe, Stowe Vibrancy is very pleased to present the 4th of July Parade to the Village of Stowe. Join us from 11 am – 2 pm for live music on the green with Mountain Sugar, great eats, and entertainment for the whole family!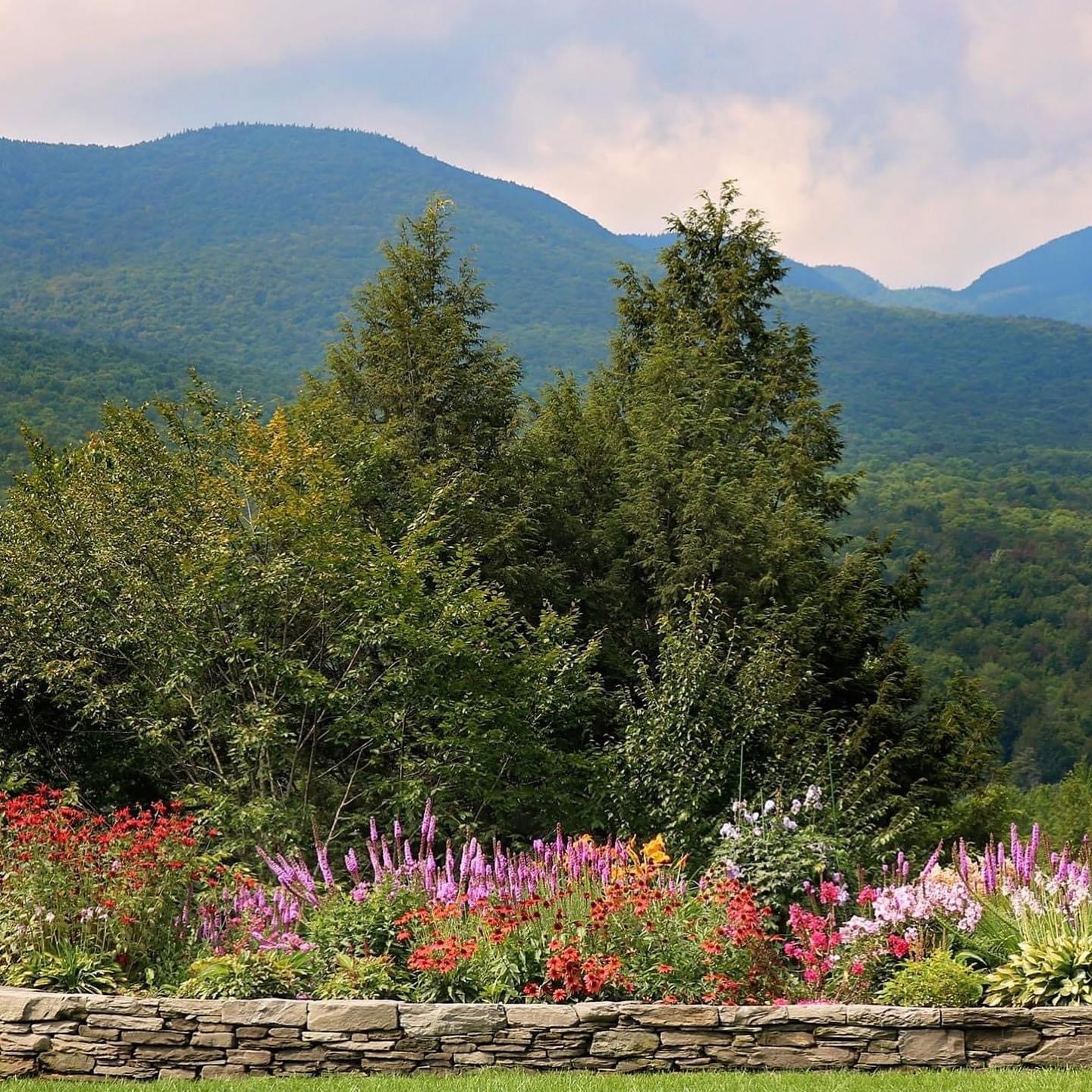 One of the Gardens of Stowe open for self-guided tours, photo by Teresa Merelman
On Saturday, July 10th, the Gardens of Stowe are open, with self-guided tours through some of Stowe's most interesting and innovative gardens from 9 am – 5 pm.
The fun continues throughout the summer with the Main Street Live Music Series showcasing artisan vendors and live music with different bands each Thursday from 5 pm – 8 pm starting July 14th through August 18th. Performers include Michael Louis Smith & Brooklyn Circle, Cooie & Adlai, and Vermont's supergroup Vorcza to name a few! Dine picnic-style on the public Village green on the corner of Park and Main while you listen to live music.
Learn more about these great events and other Stowe Vibrancy events at stowevibrancy.com.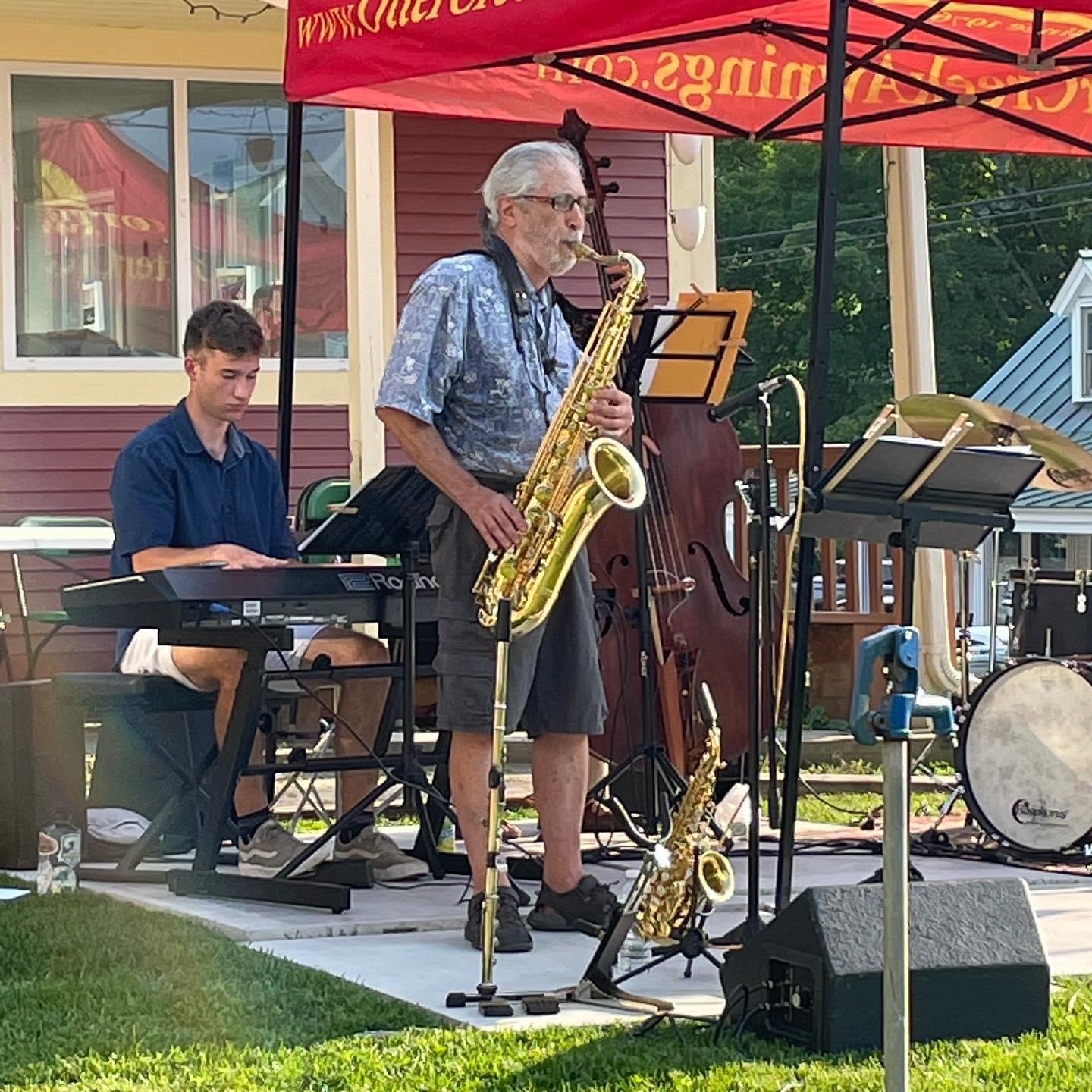 A performance at the Main Street Live Music Series in Stowe, photo by Teresa Merelman
You're never bored in the summer here in Barre! From weekly events to fun festivals, Barre is booming all summer long!
The Barre Farmer's Market opens for the season on Wednesday, June 1 in Pearl Street Ped-Way. The market runs every Wednesday, 3:30-6:30 pm through September 28, and includes Kid's Night the last Wednesday of each month!
Barre's Concerts in Currier Park Series and Food Truck Thursdays are slated to start on Thursday, July 7, however, on June 16 you can enjoy a special night featuring Spaulding's Jazz Band! Concerts and Food Trucks run until Thursday, September 29, with a great line-up of local bands and yummy food trucks!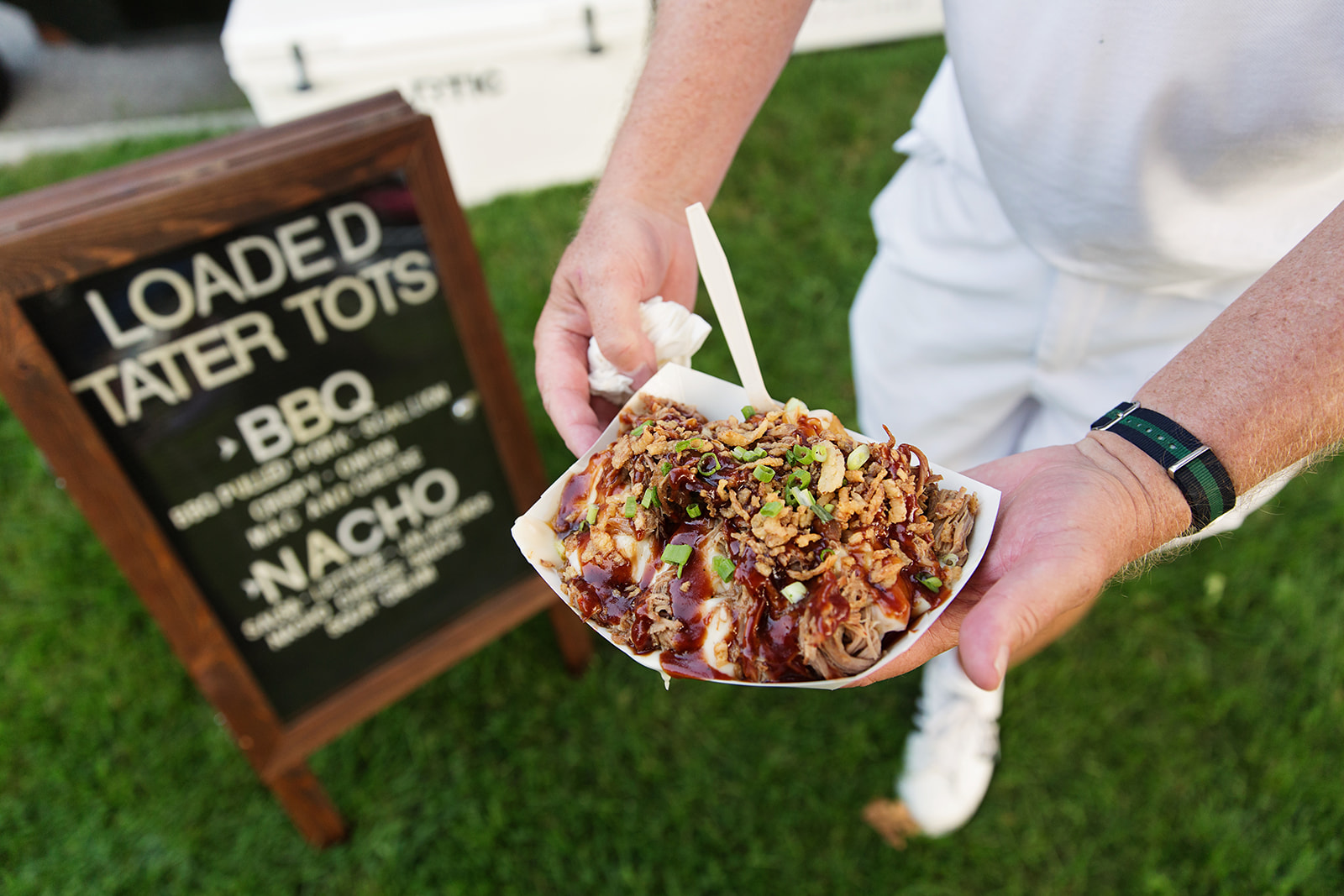 Loaded tater tots from Barre's Food Truck Thursday, photo by Shannon Alexander Photography
Barre's Heritage Festival and Homecoming Days are July 27 – 30. This is Barre's largest festival of the year! Thousands join in the fun for this free family-friendly festival in Barre. Vendors galore, a mile long parade, band after band after band, tub races, bounce houses, and a gorgeous firework display to end it all! New this summer to the festival are a 3v3 basketball tournament and a Friday night Fashion show put on by Brave, LLC.
Barre's newest event, Barre's Fall Festival, begins on Wednesday, September 28 and ends on Saturday, October 1. This festival has fun fall activities that include horse drawn carriage rides, fall themed paint & sips, and a home brew fest competition!
?For information on these great summer events and to stay up-to-date with all things happening around Barre, follow The Barre Partnership on Facebook and Instagram, and visit thebarrepartnership.com.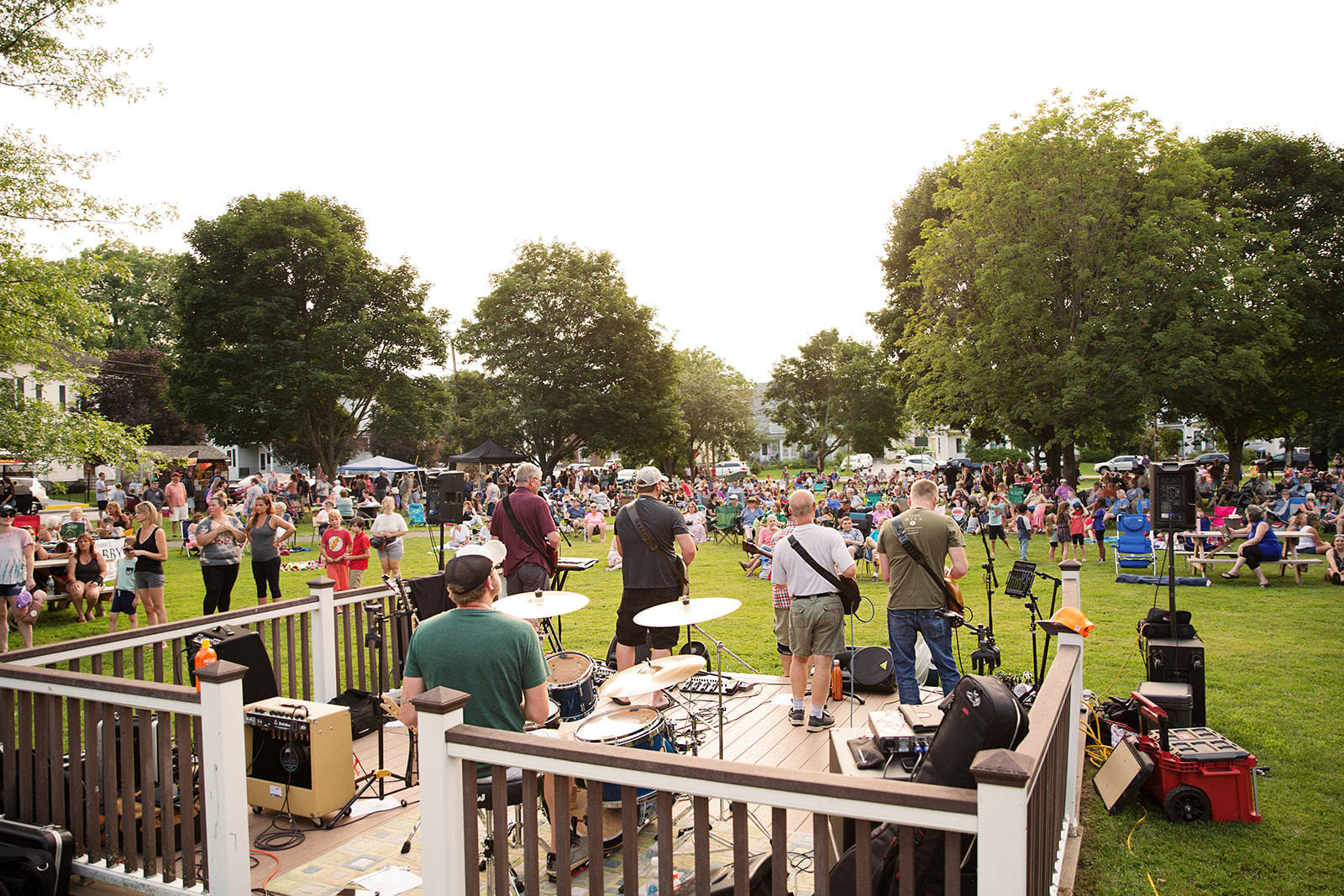 A band performing at Barre's Concerts in Currier Park Series, photo by Shannon Alexander Photography
Don't miss out – plan your trip now!
The special summer events in central Vermont bring the vibrant region to life, with activities and opportunities for everyone to enjoy. Whether you come for a day or a week, the communities are ready to welcome you with friendly folks, great food and beverages, and the beautiful natural surroundings. Plan your trip now so you don't miss out on all the fun happening here!